About nursing services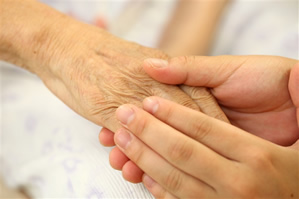 By providing gentle support for the elderly who can easily become anxious, Sukoyakasou helps them recover their mental and bodily functions to achieve a return home to their families as soon as possible. Furthermore, elderly care cannot be said to be perfect in terms of health, and a prompt and intimate backup to medical care is essential. Sukoyakasou is connected with Mizuno Hospital next door via a hallway, so patients can rest each knowing that if anything happens they can receive prompt and appropriate medical care in a medical environment.
Consultation times
Please consult with if you have any questions about nursing, such as if it is the first time for the family, etc.
Specialist staff will provide suitable advice and offer a nursing plan.

The patient or a family member should please come.
Admission to facilities
Summary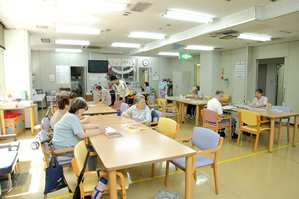 We provide daily nursing and care for those whose medical conditions are in the stable or chronic phase and who do not require additional hospitalization treatment but rather mainly rehabilitation and nursing.
Patient qualifications
In the stable phase of their medical condition and do not require admission treatment
Have received Nursing care requirement certification 1-5 under nursing insurance
Short stay (short-term admission nursing and care)
Summary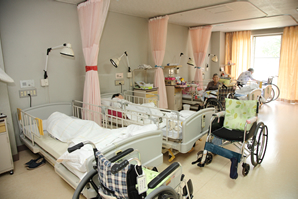 When the family cannot provide care temporarily due to the patient's condition or family affairs (a break from nursing, illness, travel, etc.), patients can be admitted for short stays. Establishment of use periods will be conducted on an individual basis depending on the level of care and the conditions of the patient and family, etc.
Patient qualifications
Nursing care requirement certification 1-5 under nursing insurance
Support requirement 1-2 under nursing insurance