Floor map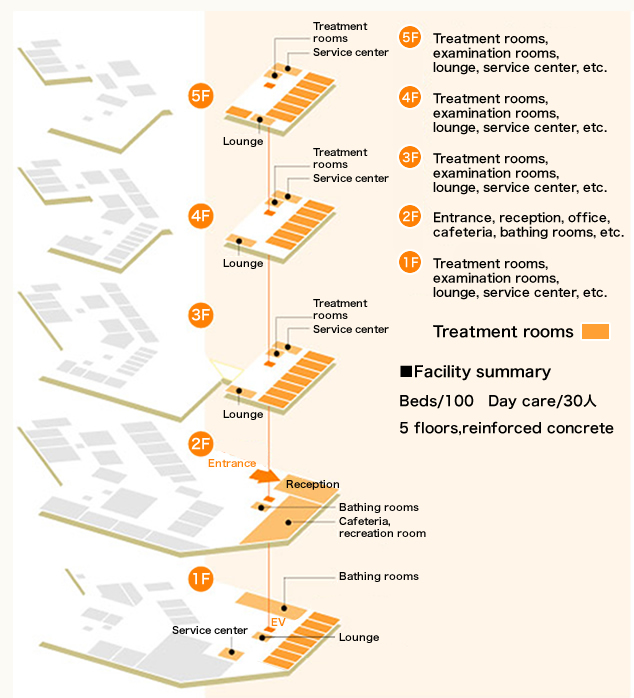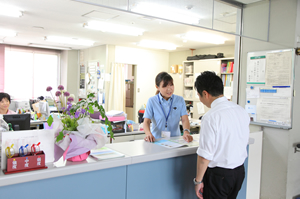 Reception
It is located right in front of the entrance. If you are visiting and do not know where to find the person or have other questions, please feel free to ask.
Bathing room
We utilize various mechanical bathing equipment that is easy on the patients. They can be bathed with peace of mind.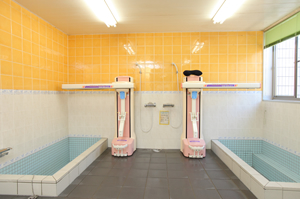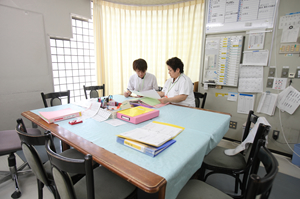 Service center
A service center is located on each floor. All the staff is working hard to ensure that patients can receive nursing service with peace of mind.
Cafeteria,recreation room
On 2F is a spacious cafeteria. We provide delicious and well-balanced meals. It is spacious enough that those in wheelchairs can use it without worry.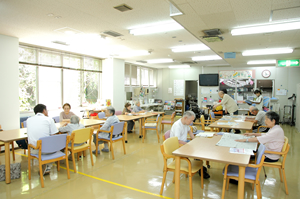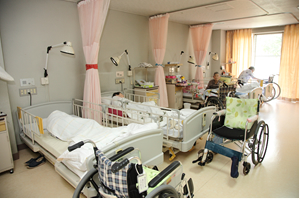 Treatment rooms
The living room is bright with a sense of openness. We make sure all the rooms create a pleasant and clean living environment.
Indoor View inside hospital
You can see a 360° view of the inside of the hospital.
Please click here to view a large screen.